Forest Hill Golf and Country Club is also affiliated and has Reciprocal Arrangements with a number of prominent Golf & Country Clubs of India.
Name
The Tollygunge Club, Kolkata, West Bangal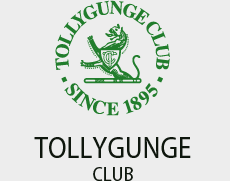 About the Golf & Country Club
Founded in the year 1895, the Tollygunge Club ranked amongst the top 20 Clubs of the world.
It is spread over a hundred acres with a Club House that is over 220 years old.
The Tollygunge Club is located in the southern part of Kolkata, only 9 Kms from the centre of the city.
Address & Contact Details
120, Deshapran Sasmal Road, Kolkata-700 033, India
Phones: (91-33) 2417 6022; 2472 8754/8755; 2473- 2316
Telefax: (91-33) 2472 0480, 2473 190
Name
Jayachamarajendra Wadiyar Golf Club (JWGC) Mysore, Karnataka

About the Golf & Country Club
Located on 110 acres in the premises of the Mysore Race Club, JWGC has actively promoted golf.
From a handful of local golfers in 1985, the club now has over 850 members and is one of the most popular golf destinations for visiting golfers from around the world.
Address & Contact Details
Maharanapratap Singhji road, Nazarbad Mysore, Karnataka, India
Phone: 0821-2433185, 2538457
Fax: 0821-2538457
Email: info@jwgcmysore.com
Name
Lucknow Golf Club, Lucknow, Uttar Pradesh

About the Golf & Country Club
Lucknow Golf Club is a part of living colonial history.
This Course is the only civilian golf course east of greater Delhi and west of Metropolitan Calcutta worth its fairways and greens.
Today the Club has membership strength of 1500 with the Lucknow Golf Club being placed on a high mantle in Lucknow's social and economic life.
Address & Contact Details
1-Kalidas Marg, Lucknow, Uttar Pradesh, India
City Center Hazratganj
Phone: +91 5222239275
Email: lucknowgolf@gmail.com
Name
Adani Realty - The Belvedere Golf and Country Club, Ahmedabad, Gujarat

About the Golf & Country Club
The Belvedere Golf & Country Club is the oasis of luxury set in the largest integrated township of Gujarat.
Spread over nearly 100 acres, it is the largest lifestyle club in the entire state and one of the largest in the country.
Address & Contact Details
S.G.Highway, Near Vaishnodevi Circle, Adani Shantigram CBD, Ahmedabad, Gujarat 382421
Phone: 079 6651 5151
Email: info.ahd@belvedereclub.in