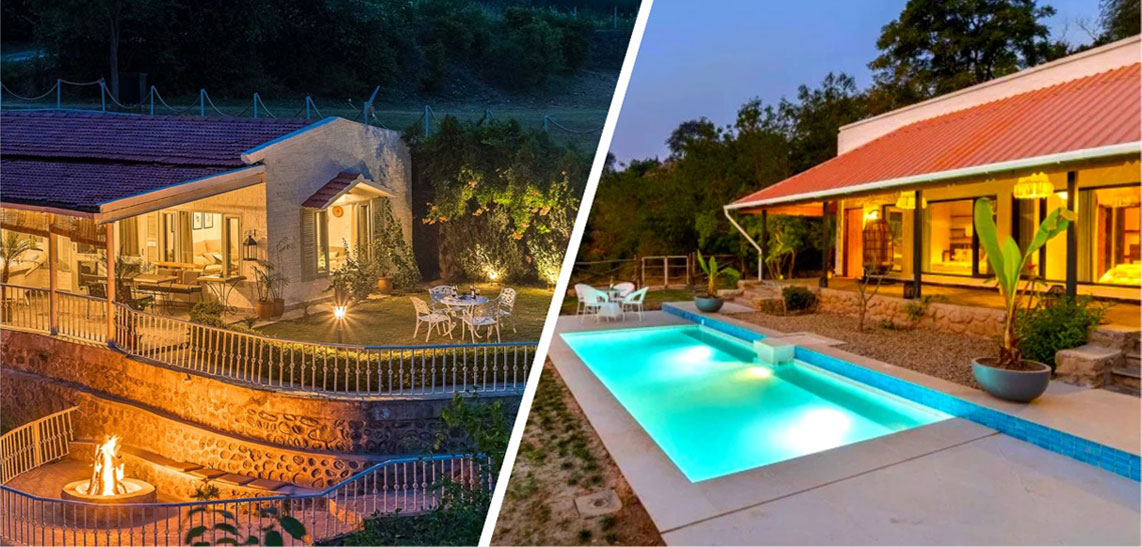 Lakeshore Cottage at FHR Luxury in woods
Lakeshore Cottage By Forest Hill Resort
Born out of a dream to provide guests with bespoke and experiential getaways to relax and rejuvenate in an impeccably-styled home away from home; Lakeshore Cottage offers spacious, comfortable and aesthetically designed living space in the lap of nature.
Lakeshore Cottage sitting on the kingfisher lake at Forest Hill Resort is a picturesque hideaway tailor made for nature lovers amidst stunning panoramic views of the Shivalik Hills and Range in close proximity to Sukhna Wildlife Sanctuary.
Situated in a luxurious woodland estate sprawling over 1000 acres, this gorgeous property encompasses high-end amenities and complimentary range of facilities to ensure you have a wonderful and unforgettable stay in serene settings.
The outside sitting area with expansive views
Of our private lake is an idyllic spot to sit and enjoy some picture perfect moments as you lazily sip on your hot cuppa or chilled drink and relish some delectable delicacies prepared at the live barbecue by our in-house chef. Stargaze at midnight in the comfort of the stunning fire pit.
Set against a backdrop of the 10,000 acres of Sukhna Wildlife Sanctuary at the foothills of the Himalayas, Lakeshore cottage is the perfect place to experience one of its kind wildlife and Birdlife. The exotic flora and fauna around would make for one of the best weekend getaways in Northern India.
If nature therapy is your kind of holiday, leave the mundane city life all behind and discover the true essence of nature living at Lakeshore cottage, where you will literally feel on top of the world.
Come, stay at Lakeshore Cottage! It doesn't get any better!!