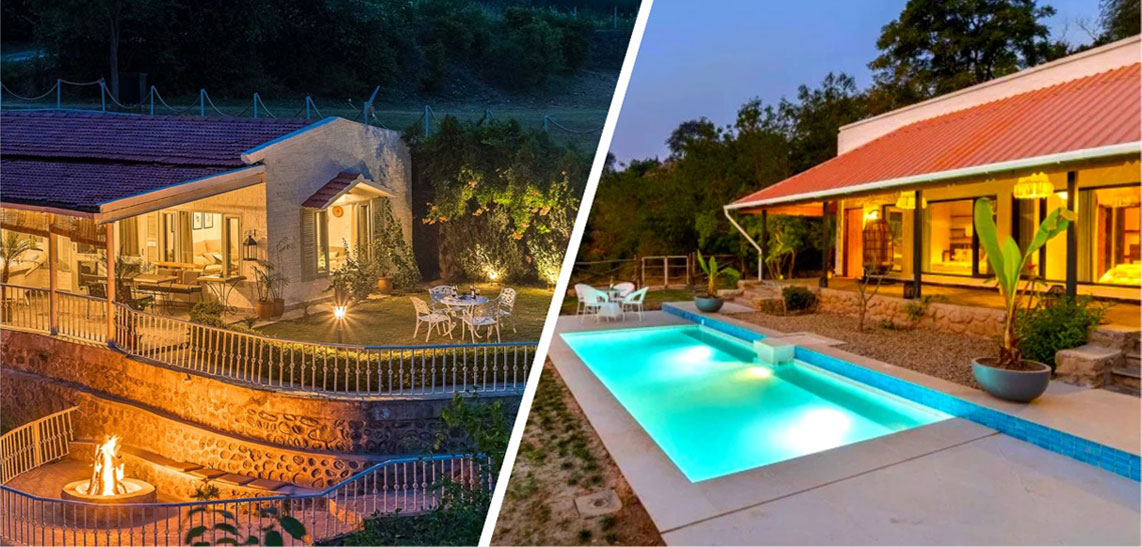 We at Forest Hill Resort are always coming up with ways to bring people closer to nature and our one such venture was to come up with luxury accommodation facilities here!! Our main aim was to build an impeccably-styled home away from home for those seeking a quick respite from the cacophony of the urban cities.
Born out of a dream to provide guests with bespoke and experiential getaways to relax and rejuvenate in the lap of nature, the two premium cottages at Forest Hill Resort - Acqua Villa and Acacia Cottage offer spacious, comfortable, and aesthetically designed living spaces surrounded by breathtaking views and scenic beauty.
Engulfed in 1100 acres of luxurious woodland estate, our gorgeous accommodation units encompass high-end amenities and a complimentary range of facilities to ensure you have a wonderful and unforgettable stay in serene settings.
Guests can gain access to world-class amenities such as the 12-Hole Championship Golf Course, Golf Academy & Range. Besides, they can also enjoy various other in-house sports facilities such as Swimming, Tennis, Badminton, and Squash along with a range of adventure activities including biking, hiking, wildlife safari, boating, horse riding, camping, bird watching, etc. All the facilities of the resort are within easy reach.
Set against a backdrop of the 10,000 acres of Sukhna Wildlife Sanctuary at the foothills of the Himalayas, Forest Hill Resort cottages are the perfect place to experience one of its kind wildlife and Birdlife. The exotic flora and fauna around would make for one of the best weekend getaways in Northern India.