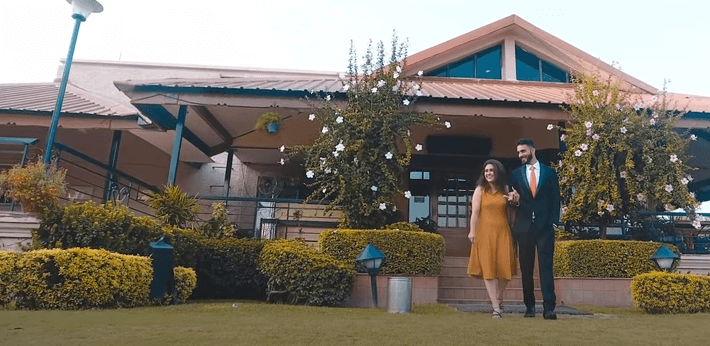 Capture love in its purest form
A pre-wedding shoot is one of the most exciting parts of a wedding, therefore picking the right location for the photo shoot is crucial. Capturing your special moments with your special someone is definitely one of the best ways to embark upon the journey of your love. So, if your big day is approaching and you too want to capture your pre-wedding romance in the most magical and enchanting manner, you're in luck!!
With surprises hidden at every turn, Forest Hill Resort makes for a heavenly location for a picture perfect pre- wedding shoot. Picturesque gardens, lakes, and gorgeous Shivalik Hills made up for perfect backdrops and you couldn't be more swept off our feet.
As magnificent and grand as your love story, this gorgeous property will bring out the opulence, charm, and romance in your pictures, which will look straight out of a Fairy Tale.
Peppered with lush green trees and hills that give each picture a vibrant backdrop, our vast green lawns tick all the right boxes for a pre-wedding shoot and have been a go-to location for couples.
If you're more into pure nature backgrounds, our private lakes are without a doubt the perfect place to create some iconic and unforgettable pre-wedding photos. Get that dazzling shot at sunset gazing at the incredible view with the water behind you. It doesn't get more romantic than that!!