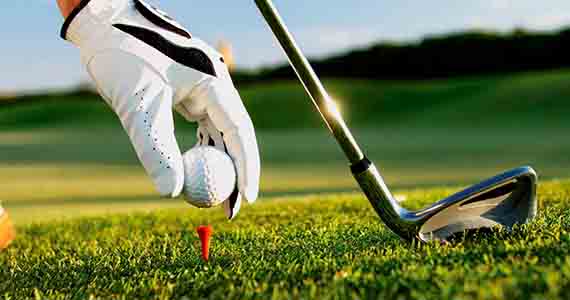 Drawing golf enthusiasts from far and near, Forest Hill Resort's golf course is the best place to practice this royal game. The 9- holes, 3480 yards, par-35 Golf Course is a perfect blend of strategy, dynamism of power, finesse and fun. It is one of the most challenging courses, giving seasoned players a tough game to play. With tight well- bunkered greens of varying sizes and intricate contouring placed on sometimes meandering, undulating and tricky landscape, each fairway is on a different plane with natural hurdles of lakes and sand bunkers.
Golfer's Paradise – Where Masters Practice
Designed by WATG and European Golf Design, which have a history of delivering unparalleled designs and are the uncrowned kings of the architectural & interior designing industry, this magnificent golf destination offers superb playing surfaces for a fantastic golfing experience. To give stimuli to the game, the terrain is tough, giving players the excitement and adrenaline rush, making it even more interesting. Infinite twists and turns, unforeseen obstacles and surprises are all waiting for you at the golf course of Forest Hill Resort.