Flora and fauna are very important for human existence.
The flora releases oxygen which is taken by the fauna for respiratory purposes. In return, the fauna releases carbon dioxide required by the flora for photosynthesis. Human beings are benefitted a lot from flora and fauna through food, medicines, and water. Animals maintain the equilibrium by predating on different plants and animals to balance their population on earth.
Forest Hill Resort and Country Club contributes a lot in maintaining this ecological balance by protecting this aesthetic value of earth in the region.
FHR has active club as "Green Fingers" whose members meet every Wednesday to explore more in this segment As a member of FHR Golf and Country Club, one automatically become part of the organic initiative at FHR.
Members are introduced into the wonderful world of organic cultivation, be it vegetables, herbs, fruits, shrubs and flowers.
Show your children how plants grow. Let them plant their own lettuce, parsley, broccoli strawberries etc and see growing in green houses or in the open.
Introducing to safe organic fertilization, Vermiculture, organic composting and leaf mould mixes.
Interact by observing livestock at the farm. The farm has cows, goats and free range chicken. Study their habits, understand their behaviour and life cycle. Offer them fodder and even maybe try a hand at milking a goat.
Buy organic produce grown at the farm.
Do try your hand at gardening even if it is confined to pulling out weeds from a small patch. Enjoy the touch and feel of Mother Nature's soil.
Listen to experts in the field about gardening, tips on horticultural and floricultural practices.
Initiatives taken by Forest Hill Resort to protect Flora and Fauna
Organic Farming
A pilot project on organic farming was introduced here about ten years ago now it is receiving popularity in the tri city. We are the member of organic market of Chandigarh organized on every Saturday at Sukhna lake. We are producing Indian as well as exotic vegetables, culinary herbs and spices and medicinal plants organically. We have also brought Indigenous breed of Cow from Gir, Gujarat producing A2 milk. Indigenous Hens and Cocks were brought for eggs and meat. Goat farming is also done organically to promote chemical free produce for our use as well as for others. Now the area of organic farm has been extended in 25 acres of land to fulfill the requirement of our members and residence in FHR and also conduct the organic gardening activity for children and establish a learning centre to promote organic farming in tricity.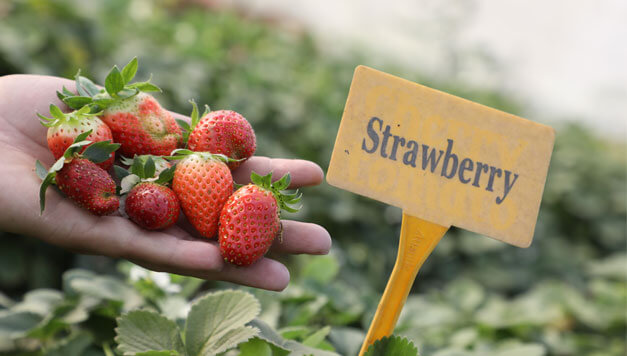 Plantation
Our land bank is about 1100 acres in the foot hill of Shivalik . Till now more than two lakh plants have been planted. To increase the area of the biodiversity, we have also introduced a large no. of new plants species along indigenous species that possess medicinal value like (Bahera, Aonla, Neem, Dake etc.), aesthetic value and also provide food to Birds like Ficus species. Palmatum was introduced to enhance the beauty of the area. Different types of bamboos were also planted to attract many birds species. A large no. of aquatic grasses were planted in our lake to increase the diversity of the area that provide food and shelter to many birds and others aquatic living organism. Plantation of flowering and fragrant shrubs provides nectars to bees and butterflies. Some Cactus and succulent species were also introduced to enhance the biodiversity of the area. Planting of grasses and ground covers plants found very effective to control soil erosion especially on sloppy land. Last year we have introduced some herbal plants like Chirayta, Brahmi, Stevia, Moringa etc. that are growing very well.
Conservation / Protection of Trees
Tree cutting is main cause of deforestation and depletion of wildlife habitat. Tree cutting is done for various purposes like agriculture farming, industrialization, construction of road and railway line, for wood and accruing land for housing society etc. In our land bank cutting of any trees is totally prohibited and we look after entire property by our security and staff regularly.
Fauna Conservation
Forest Hill Resort is a favorite habitat of wide variety of mammals, birds, reptiles, butterflies and micro-organisms. Among mammals, Barasingha, Sambar, Spotted Deer (Chittal), Porcupines , Wildboar, Jackal, Small Indian Civet, Jungle Cat, Rhesus Monkey, Indian Hare, Common Mongoose, Common Rat, Squirrel etc. are found here.
Various species of birds including migratory birds can be seen here throughout the year. Prominent among them are Peacock, Red Junglefowl, Grey Partridge, Cuckoos, Night Jars, Golden Oriole, Blue- throated Barbet, Indian Pitta, Brown-headed Barbet, Kingfisher, Swifts, Hoopoes, Hornbills, Woodpeckers, Rollers, Owls, Parrots, Doves, Jacanas, Plovers, Coots, Hawks, Geese, Swan, Ducks, Grebes, Black Drongo, Tree Pie, Jungle Crow, Bulbul, Hill Myna, Koel, Bee-eater, Common Myna, Common Quail etc. Different species of fishes, amphibians, reptiles and other aquatic animals are also found in our lakes.
Hunting and Poaching
Another major cause of animal species extinction is hunting and poaching. It is done for meat, fur, leather, body parts and biomedical research in the most part of the world. It is totally prohibited in our property.
Fire Control in Forest Hill Resort
The most common hazard in the forest is forest fire. They not only damage to forest wealth but also the entire regime of flora and fauna and their natural habitat and increase the air pollution too. Causes of fire can be divided into two part one is environmental which are beyond to control and the other one is human related. The problem of forest fire has been accentuated by growing of human and cattle population. People enter the forest more frequently to graze cattle, collect fuelwood, timber and other minor forest produce. It has been estimated that 90 percent of forest fire is manmade. In our forest land bank entry of cattle and people is totally prohibited that is the main cause of forest fire. Whenever we notice fire in forest area we inform the forest department and also deployed our staff to control it by local method.
Check dam, Ponds and Lakes
Water is very important for every living organism. Without water, life is impossible. To increase the diversity of flora and fauna, we have created several Dams, Lakes and water body to recharge ground water table and to collect the rain water for drinking to many wildlife. It is observed that a large numbers of wild animals, birds, reptiles, fishes and aquatic plants have increased rapidly in our land bank in last two decades due to presence of water throughout the year . This is a good indication to our conservation effort. Our earth is covered by 97 % of water but only 2.5 % is useable. Water is pumped from ground for various purposes and water level of earth is decreasing every passing day due to very high consumption as compared to water recharge. Water is becoming main dispute between countries and some state in India and it is predicted that the next world war might be due to water crises. So it is responsibilities of every citizen to utilizes the water judiciously and recycle it to reuse and harvest to increase ground water table.
Learning Centre for Flora and Fauna
In our property every year a large number of school children and teachers comes on tour to see and learn about the natural flora and fauna found here. A project ''environmental academy'' is underway, which will promote to conserve and educate about environment, wildlife, recycling of natural resources, and to improve environmental condition of the region.