Best Curated Dining experience amidst scenic surroundings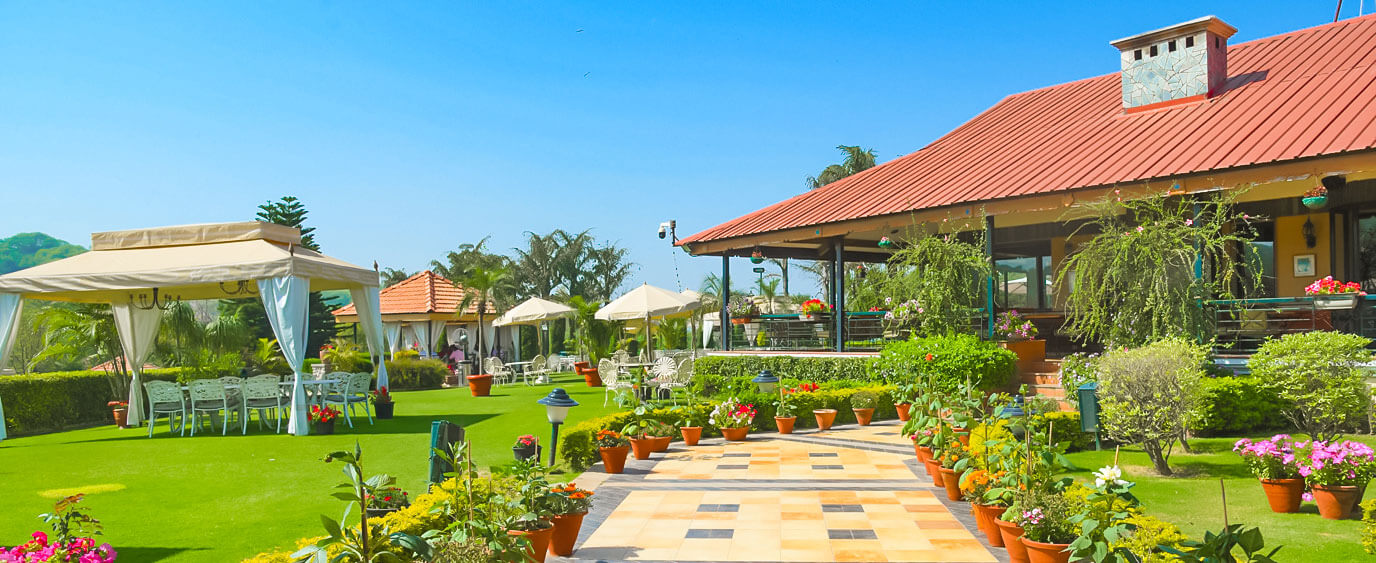 The Green Emerald - a sleek restaurant nestled amidst the scenic Shivalik Hills, is a place where food is ingrained in the collective spirit.
Much like the refined setting, the tasting menus curated by our culinary experts bring together traditional flavors with contemporary flair and originality. The menu features Indian, Italian, Oriental, and Continental dishes and innovative recipes. As the seasons change, so does our menu! We incorporate fresh flavors and ingredients at their peak of freshness to fit the season.
Our in-house organic farm provides salads, vegetables, herbs, spices, dairy products, and meat products, which are grown and raised in an organic manner without using any chemicals or pesticides. The dairy products are sourced from indigenous Gir cows that provide A-2 milk. Eggs & poultry products come from free-range hens and meat products from grass-fed goats.
Lunch or dinner at the Green Emerald, FHR is a unique, mouthwatering delight - innovative and traditional at the same time. The white cabanas, gazebos, and chandeliers make for a charismatic setting for Al fresco lunches, romantic dinners, intimate get-togethers, and special occasion celebrations.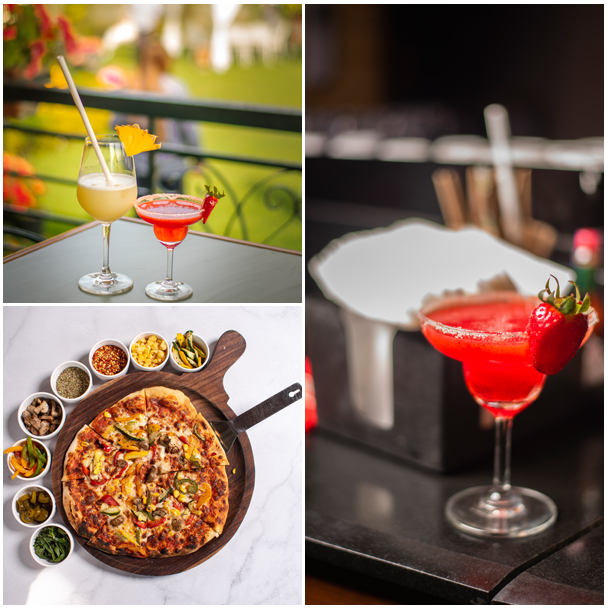 Explore our specially crafted drinks menu featuring classic cocktails, a selection of wine, whiskey, specialty beers, and liqueurs that match the playfulness of our delectable food…
Authentic, bespoke & curated dining experience