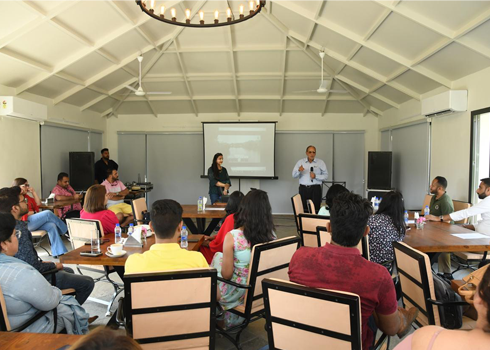 Indulge in long business discussions amidst a backdrop of lush greenery
When it's time to convene with colleagues, reward employees or introduces your next big idea to the world, FHR provides you with whatever you require to accomplish your goals and finalizing your deals.
Call for a corporate meeting/get-together in style! Conduct business meetings and conferences at our conference rooms to create that strong first impression. As soon as you are done with your business, you can either head over to the golf course or to the bar to enjoy a well-earned drink or enjoy the rest of the evening in the picturesque surroundings.
The world-class conference facilities will measure up to your corporate image and a host of leisure, recreation, & entertainment facilities will bring the best out of your team.
We will take care of every arrangement to your each meeting is a success. The dedicated team will make sure that supplies, refreshments and all other meeting needs are delivered on demand without disturbing the proceedings.