Forest Hill Golf and Country Club is also affiliated and has Reciprocal Arrangements with a number of prominent Golf & Country Clubs of India.
Name
The Palms Golf Club, Lucknow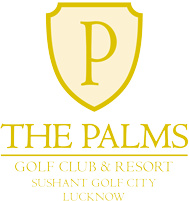 About the Club
The Palms, Golf Club & Resort, Lucknow is a part of the 6350 acres of Sushant Golf City.
It is a jewel in the city of Lucknow. Nestled in the greens and tranquil Sushant Golf City, it would be a golfer's dream come true.
Name
Coorg Golf Links, Karnataka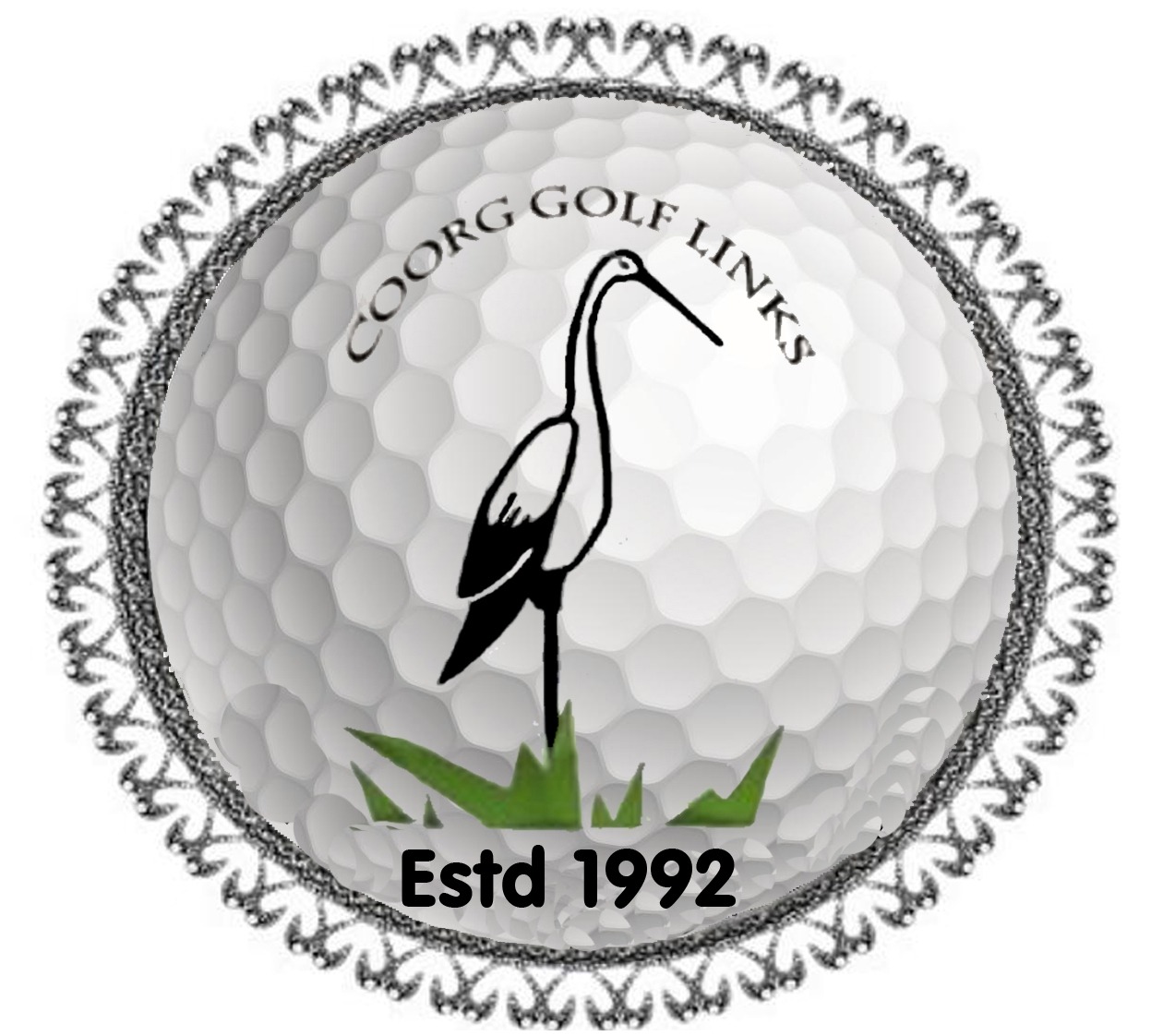 About the Club
Envisaged in the year 1987, the Coorg Golf Links was founded by Mr. K.K.Aiyapa and late Mr. C.S.Nanjappa to take golf in Coorg to a different level.
The first half of Coorg Golf Links is planned in a plateau with tanks and in the hills. The planting of the tree is done in groups at strategic areas. The second half is planned on a plane area with tanks and planting of trees is done on either side of the fairway. The course is surrounded by lofty hills.
Address & Contact Details
Coorg Golf Links "Spring Valley Annexe" Bittangala, Virajpet, Kodagu District, Karnataka-571218
Phones: +91 94814 16072, 08274 201102, 97402 60346
Email: coorggolf@gmail.com
Name
Poona Club Ltd, Pune

About the Club
The Poona Club Ltd, one of the oldest and most prestigious clubs in the country, has a glorious 131 years history dating back to 1886. The list of founder patrons of the Poona Gymkhana was a compilation of the who's who of the 1880s, the Aga Khan, Maharajas of Jodhpur and Rajpipla, The Gaikwad of Baroda, Sir Dorab Tata, Sir Cusrow Wadia, Sir Victor Sassoon, The Nawab of Junagad and a few other very highly decorated and renowned dignitaries.
Address & Contact Details
The Poona Club Ltd. 6, Bund Garden Road, Pune – 411001.
Phones: +91-20-26360083/86, +91-20-26362084, +91-20-26360447
Email: secretary@poonaclubltd.com
Name
The Tollygunge Club, Kolkata, West Bengal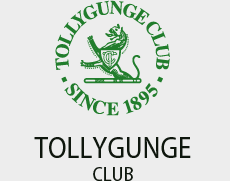 About the Club
Founded in the year 1895, the Tollygunge Club ranked amongst the top 20 Clubs of the world.
It is spread over a hundred acres with a Club House that is over 220 years old.
The Tollygunge Club is located in the southern part of Kolkata, only 9 Kms from the centre of the city.
Address & Contact Details
120, Deshapran Sasmal Road, Kolkata-700 033, India
Phones: (91-33) 2417 6022; 2472 8754/8755; 2473- 2316
Telefax: (91-33) 2472 0480, 2473 190
Name
Jayachamarajendra Wadiyar Golf Club (JWGC) Mysore, Karnataka

About the Club
Located on 110 acres in the premises of the Mysore Race Club, JWGC has actively promoted golf.
From a handful of local golfers in 1985, the club now has over 850 members and is one of the most popular golf destinations for visiting golfers from around the world.
Address & Contact Details
Maharanapratap Singhji road, Nazarbad Mysore, Karnataka, India
Phone: 0821-2433185, 2538457
Fax: 0821-2538457
Email: info@jwgcmysore.com
Name
Lucknow Golf Club, Lucknow, Uttar Pradesh

About the Club
Lucknow Golf Club is a part of living colonial history.
This Course is the only civilian golf course east of greater Delhi and west of Metropolitan Calcutta worth its fairways and greens.
Today the Club has membership strength of 1500 with the Lucknow Golf Club being placed on a high mantle in Lucknow's social and economic life.
Address & Contact Details
1-Kalidas Marg, Lucknow, Uttar Pradesh, India
City Center Hazratganj
Phone: +91 5222239275
Email: lucknowgolf@gmail.com
Name
Adani Realty - The Belvedere Golf and Country Club, Ahmedabad, Gujarat

About the Club
The Belvedere Golf & Country Club is the oasis of luxury set in the largest integrated township of Gujarat.
Spread over nearly 100 acres, it is the largest lifestyle club in the entire state and one of the largest in the country.
Address & Contact Details
S.G.Highway, Near Vaishnodevi Circle, Adani Shantigram CBD, Ahmedabad, Gujarat 382421
Phone: 079 6651 5151
Email: info.ahd@belvedereclub.in
Name
Naldehra Golf Course

About the Club
Located in the scenic town of Naldehra in the Indian State of Himachal Pradesh, Naldehra Golf Course is considered the oldest golf course in India.
Perched at an altitude of 2,200 meters, The Naldehra Golf Club is an unusual 18 Hole Golf Course under a thick mane of Himalayan Cedar. Designed over a long sloping glade, the course is regarded as one of the most challenging in the Country.
Initially a 9 Hole Course, the Naldehra golf course was expanded to 18 holes, and further expansion has been planned to make the course at par with the best in the country.
Address & Contact Details
The Naldehra Golf Course P.O. Durgapur, Naldehra,Shimla-171007, Himachal Pradesh , India
Email: naldhera@rediffmail.com
Name
CGA Golf range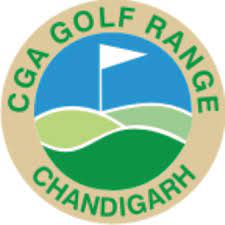 About the Club
CGA Golf range is a unique facility for the golf fraternity. Spread over 6-acres of land, it offers sports and recreation facilities like a well-equipped Golf Academy, an All-weather flood-lit driving range, a 9-hole pitch and putt course, Restaurant, lush green lawns, and a Range House with a well equipped Heath Club and Gym.
Address & Contact Details
Chandigarh Golf Association, c/o CGA Golf Range, Sector 6, Chandigarh,160-019 India
Phones: +91-172-2742011, +91-172-3252658
Email: cgagolfrange@gmail.com
Name
Oxford Golf Resort, Pune, Maharashtra
About the Club
Voted as one of the Top Golf & Leisure Destinations in India and the winner of the 'Best Course in India' title for 4 consecutive years, the Oxford Golf Resort is one of the finest clubs in Pune with a standing of more than 10 years. The championship 19-hole golf course is exquisitely crafted by pacific Costa Design-Australia and is spread over 150 Acres.
Address & Contact Details
Oxford Golf Resort Mumbai-Bangalore Highway, Next To Crystal Honda Showroom, Bavdhan, Pune – 411 021, Maharashtra, India
Phones: +91 20 6792 1000
Email: info@oxfordgolfresort.com
Name
Kodaikanal Golf Club, Dindigul, Tamil Nadu

About the Club
Kodaikanal Golf Club is a private membership club with an 18-hole, par 71 Golf course. The club has a range of facilities available for the recreation, entertainment, and comfort of its guests. There is a practice net for driving practice and a designated putting practice area.
Address & Contact Details
Kodaikanal Golf Club Pambarpuram Village, Observatory P.O. Kodaikanal, Dindigul District, Tamil Nadu
Phones: 04542 240323, 04542 241255
Email: kgckodai@gmail.com
Name
Karma Lakelands Golf Resort, Gurgaon
About the Club
The Karma Lakelands is a beautiful, eco-friendly golf resort located in Gurgaon, about 20 minutes from the city. The 9-hole course was awarded the 'Eco-Friendly Golf Course 2016 (India)' by Golf Digest. Australian architect, Phil Ryan designed the Karma Lakelands golf course with abundant greenery on an undulating and beautiful layout.
Address & Contact Details
Karma Lakelands Golf Resort, Gurgaon NH-8, near McDonald's, Sector 80, Gurugram, Haryana 122002
Phones: + 919599944988, +911242290380
Email: sales@karmalakelands.com
Name
Panchkula Golf Club, Panchkula, Haryana
About the Club
Panchkula Golf Club offers a harmonious combination of a world-class golf course and ultra-modern club house with integrated facilities with a spectacular view of river Ghaggar and Shivalik Hills. Set up in 2003 over 135 acreages and playing to a par of 72, the 18-hole PGC matured over the years with its trees and roughs gaining in stature.
Address & Contact Details
Panchkula Golf Club Sector - 3 , Panchkula Haryana, India - 134113
Phones: 0172- 2921877
Email: panchkulagolfclub@yahoo.com
Name
East Point Golf Club, Visakhapatnam, Andhra Pradesh
About the Club
The East Point Golf Club, founded around 1884, is Visakhapatnam's premier golf club and is home to the only golf course that is open to people from all walks of life. This prestigious club also doubles as a social club and members enjoy a host of other services apart from the camaraderie and bonhomie of other members.
Address & Contact Details
East Point Golf Club Mudasarlova, Visakhapatnam–530040 Andhra Pradesh, INDIA
Phones: 6309837771 (9.30 am to 6.30pm) (Except Mondays)
Email: epgc@epgc.in