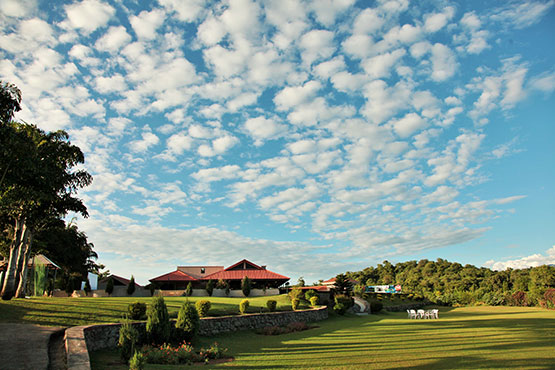 What a golfer needs is a comfortable chair, a well- equipped kitchen, good food and a picturesque view. You name it and it is there at the Club House.
The Latin American Club House is exactly what it ought to be, a perfect legendary architecture coupled with all the modern amenities. The Club House has elegant dining rooms, bedecked with huge lithographs displaying the history of golf over the early years.
The 30,000 sq. feet Club House is going to pull all stops in the months to come, with many more comforts added to the repertoire, that shall include multi-cuisine menu. Oriental, Indian and continental food are all available. To see the menu, visit us on Zomato.