Sports, Fitness & Adventure Zone Real Freedom Lies In The Wilderness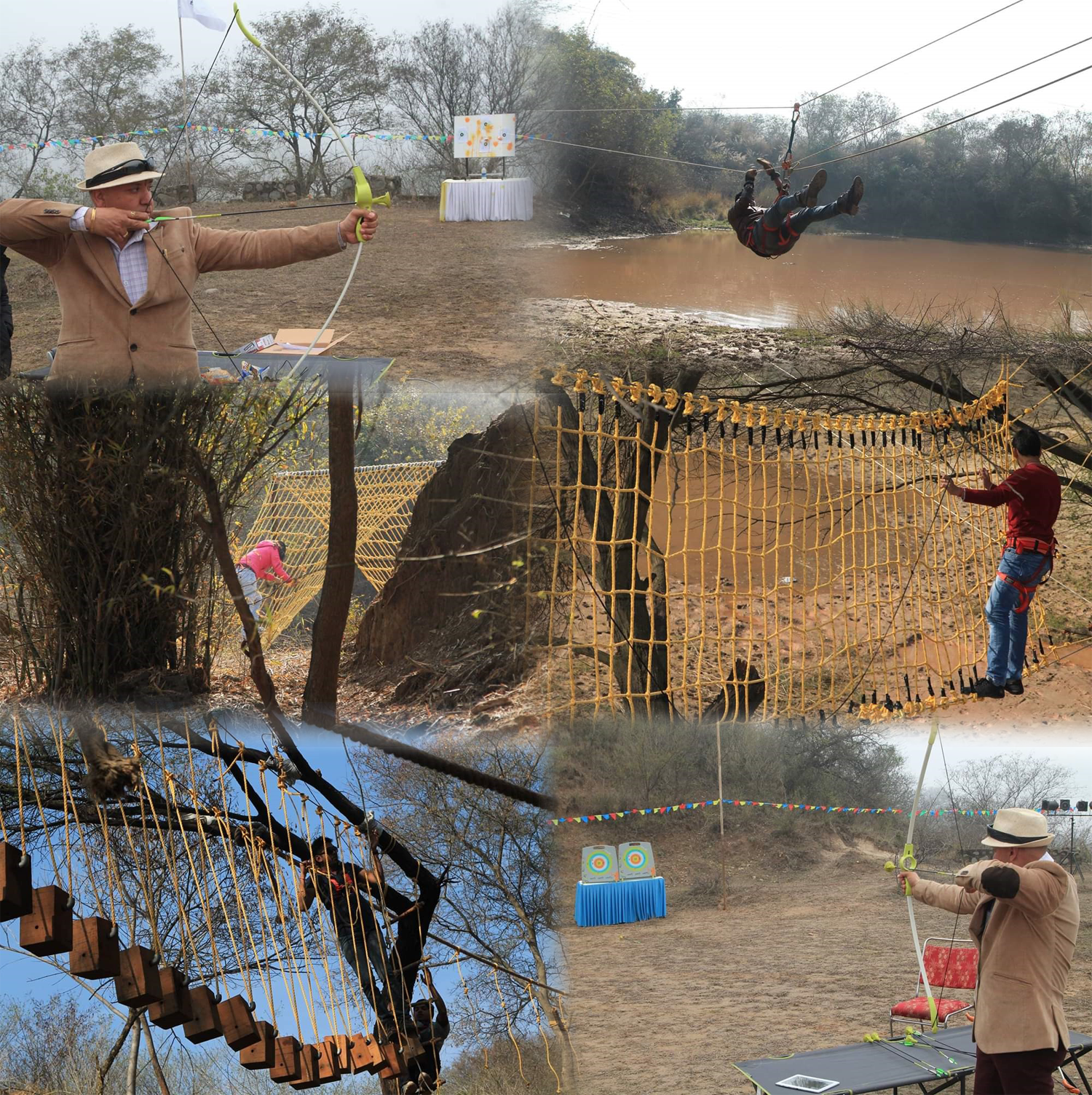 The Forest Hill Sports, Fitness & Adventure Zone is the right place to rekindle your adventurous spirit and shed off the stress of everyday life. The Zone has been created without disturbing the natural elements of the environment to give a true jungle experience. We have everything that an adventure lover is looking for ranging from breathtaking adventure activities to top-notch wellness facilities!!
Golf
Golf course
Academy, Golf Range & Pro Shop
Chipping & Putting practice area
Wellness Zone
Gym
Fitness studio
Spa & Salon
Sports
Swimming pool
Tennis
Squash Courts
Basketball
Volleyball
Roller skating
Badminton
Adventure Zone
Adventure course
Zip line
Horse riding on trails
Camel riding
Lakes & Marina
Canoeing
Kayaking
Boating
Fishing
Zorbing
Activities
Biking
Hiking
Bird watching
Camping
Wildlife safari
Archery
ATV's
Segways
Archery
Dirt bikes
Laze around or while away time with some fun indoor game activities only at FHR. Be it a round of Carrom, a strategic game of Chess, a game of pool or a bestseller console game , FHR has it all. Carrom, chess, dart and ludo are available only for residential guests. Have the time of your life with our well-equipped game arcade that caters to both, young and old. For the health maniacs, there is a state-of-the-art gym with the best in class equipment.Get a host of fun options while you spend some quality time with your near and dear ones.
Want to have some outdoor fun? FHR has the perfect plan for you. Whether you want to enjoy a game of cricket with your friends, pull off slam dunks in a fast-paced basketball game or just a simple game of badminton or squash, this is the place to be. For those who like it rough, a game of volleyball or football is a cool bet. Enjoy innumerable outdoor games including trampoline, tug of war, etc. in our lush green environs with rich flora and fauna for a memorable experience.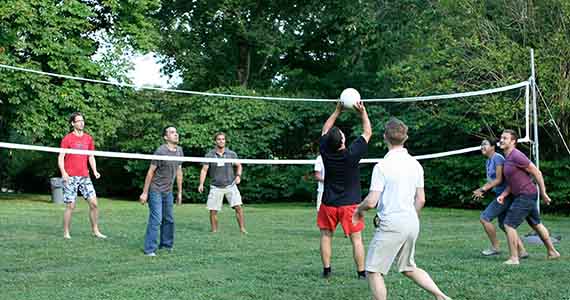 Jungle Safari - Wilderness Getaway
Discover the wonders of the wilderness with our specially curated Jungle Safari Packages!!
Go on jungle safaris divided into two phases- Phase 1 & Phase 2 looking for various animals including Wild Boar, Fox, Barasingha, Blue Bull, Sambar, Jackal, wild Goat or Porcupine and much more, inhabiting in their natural environment. Take a walk in the nature or head out for bird watching with the on property wildlife expert in a 4×4 Gypsy.
Tariff: Ranges between Rs. 1000 – 3000 based on the packages*
*GST included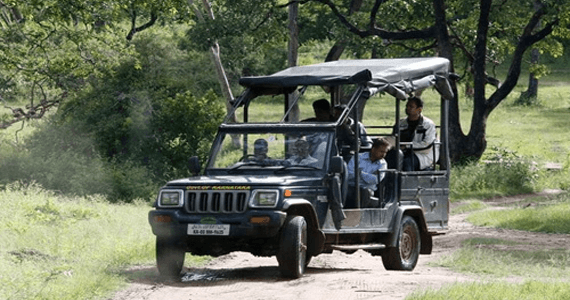 9- Hole Cart Ride Rounds
Enjoy a great day with 9-hole cart rides rounds using a motorized golf cart on one of the best landscaped and featured courses in Northern India.
Tariff: Rs. 500* per round. Cart can accommodate 3 adults + 1 child (under 10 years of age).
*GST included